The earth is the Lord's and everything in it, the world, and all who live in it (Psalm 24:1)
Here at Christian KiwiSaver Scheme we believe that how a return is made is just as important as how much return is made.
Stewardship
The most widely quoted principle of biblical teaching in relation to the practical issues of saving and investment is that of stewardship. Stewardship is a principle which refers to God's mandate to humanity to fill the earth, subdue (or govern) it, work it and care for it. In essence, God has entrusted the preservation and development of resources to humanity. In a number of parables, Jesus develops this theme by picturing his disciples as servants given charge of property. Their performance in its use will be assessed at the consummation of the Kingdom.
These parables apply to our use of all resources, both spiritual and material, entrusted by God to his servants until the coming of the Kingdom. The servants' performance is assessed purely on the basis of financial return. Praise is reserved for those servants who have achieved a healthy profit through business venture. The lazy servant is condemned for not even attempting to make a return. Superficially this implies that the sole priority for a Christian is the maximisation of financial return.
This would be a misguided interpretation of the parables. Firstly, the 'return' spoken of is wider than just the financial and includes the total good done to others. Secondly, the means by which profit is obtained matters to God.
The Old Testament law, while accepting the legitimacy of trade for profit, legislates against any wealth that results from dishonesty, theft, monopoly or exploitation of the poor. Consequently the righteousness of any monetary return is conditional on the absence of the exploitation of customers, workers, creditors or suppliers.
The ethic of stewardship applies not just to how productively we deploy God's resources – it also influences to what righteous purposes we deploy them.
Our ethical approach
Our ethical investment policy is founded on Christian values so we do our best not to invest in things that would generally be inconsistent with a Christian worldview – for example, we avoid investments in the tobacco, arms manufacturing, gaming, pornography and brewing industries. We manage our investments in the fossil fuel industry by excluding certain sectors while investing more significantly into energy companies who are taking their climate responsibilities seriously. We are concerned about companies that have a poor environmental record, have consistently bad industrial relations, have dubious business ethics or have an excessive management remuneration policy.
But our policy (which also does not preclude investing in certain international funds that may not necessarily have the same approach as us to ethical investment – for example, certain fixed interest funds) is not just about exclusions. We invest positively in a number of ways. The Scheme has part ownership in a forest which serves as a carbon sink as well as being a sound long-term investment. The majority of our international fixed interest investments are placed with a socially responsible fund. We have recently made a significant international private equity investment with a firm which is a signatory to the United Nations-supported Principles for Responsible Investment. The Scheme also invests in a portfolio of residential mortgages directed towards enabling Christians to own their own homes.
Our primary obligation, as manager of the Christian KiwiSaver Scheme, is to seek to obtain the best possible return consistent with an appropriate risk profile. We acknowledge that although we can reject some investment opportunities on ethical grounds, the more we reject the harder it is for us to justify that we are acting as a prudent manager. Accordingly, we must constantly apply judgement around what to exclude from and include in our portfolios.
We look for:
Products and services that benefit people. We don't invest in certain industries eg. tobacco and pornography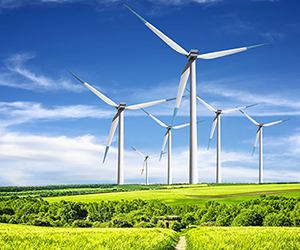 Businesses with a good environmental record or consistently good industrial relations
Businesses where management is fair and doesn't appear excessively concerned with its own remuneration
Make a positive difference and invest ethically in the Christian KiwiSaver Scheme.
Listen to the testimony of others who have made that choice ……
Being an advocate for Christian KiwiSaver Scheme is easy.  I've always wanted to put my money where my mouth was and to walk the talk, not just saying the world needs to change – but being a part of the change.   My choice to recently join this KiwiSaver scheme was driven by the desire to consciously ensure that my funds would not be used for anything that would contradict my values.  The thought that my savings could have otherwise been involved in unethical investments was really scary.  Knowing that my KiwiSaver scheme is based on values that align with mine gives me peace of mind and spirit
– Davina, Tauranga
As our life is a faith journey, so too is our future. Working with Christian KiwiSaver Scheme, we have found a way to put a little towards retirement, and have been blessed to see that investment grow
– Lynell, Thailand